The Way, Wheatmore Middle School's FIRST EVER yearbook is on sale now! Don't miss out on the memories of our first year!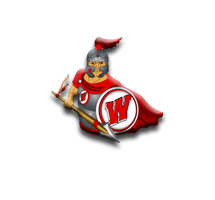 Mission:
Wheatmore Middle School students will be prepared for success in the 21st century. This will be accomplished by exposure to technology, hands-on learning process. The educational process will be designed to address the individual difference while focusing on the belief that all students are capable learners. Parent and community participation will have an important role in this process. All students will be educated in a safe and secure environment that promotes responsibility, self-esteem, and communication.
Reserve your copyof THE WAY now!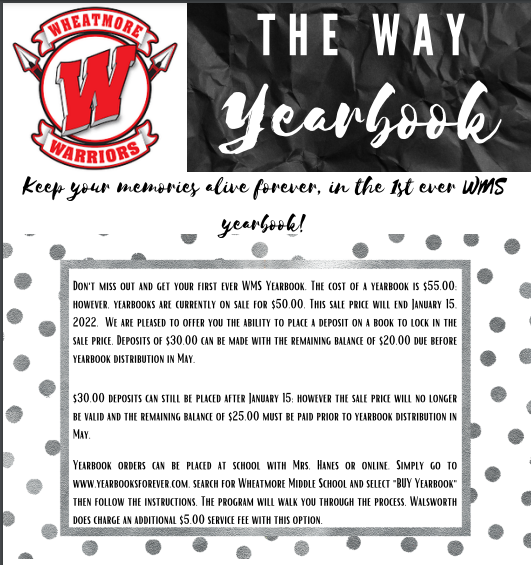 Recognize your 8th grade student with a SHOUT OUT! in the Yearbook